How should medical students respond to COVID-19?
Medical students have always volunteered to help during health crises and disasters, and research suggests that pitching in with due care is good for them
In the face of the worst pandemic of our generation what should medical students be doing to help stretched health systems? Should we be jumping in an helping? Will we just get in the way? Do medical schools have a duty of care to keep us out of clinical placements?

From the evidence of past disasters and major health alerts, medical students appear to have actually thrived on assisting when needed most.
The Spanish Flu pandemic of 1918-1919 killed at least 50 million people globally. Medical students in the United States were recruited to assist with the increasing number of patients.

As a third-year medical student at the Pennsylvania School of Medicine during the pandemic, Dr Isaac Starr recounts being asked to perform tasks ranging from assembling hospital beds to making advanced medical decisions for patients. All of this was carried out after having had only one preparatory lecture on influenza.
At the peak of the epidemic, his hospital had a mortality rate of 25 per cent per night and they were unable to remove bodies of the deceased fast enough. Medical students became impromptu leaders, directing church volunteers and managing patients without even being able to supply basic treatment such as oxygen therapy due to equipment shortages.

In 1989, at the Hillsborough Football Ground in the UK, 96 spectators at an FA Cup match were crushed to death by crowds. Many fifth and sixth-year students at the nearby Sheffield Medical School were highly involved in the event, either by aiding victims in clinical placements or providing support through outside agencies.

Interestingly, according to a study many students who weren't involved in caring for victims were given the opportunity to help but made the conscious decision to not attend placements. Many reasoned this was due to the perception that they would be a hindrance (the hospitals already had sufficient staff), or that they felt they lacked enough useful skills for the situation.
Some of these students later reported feeling guilty that they hadn't helped more.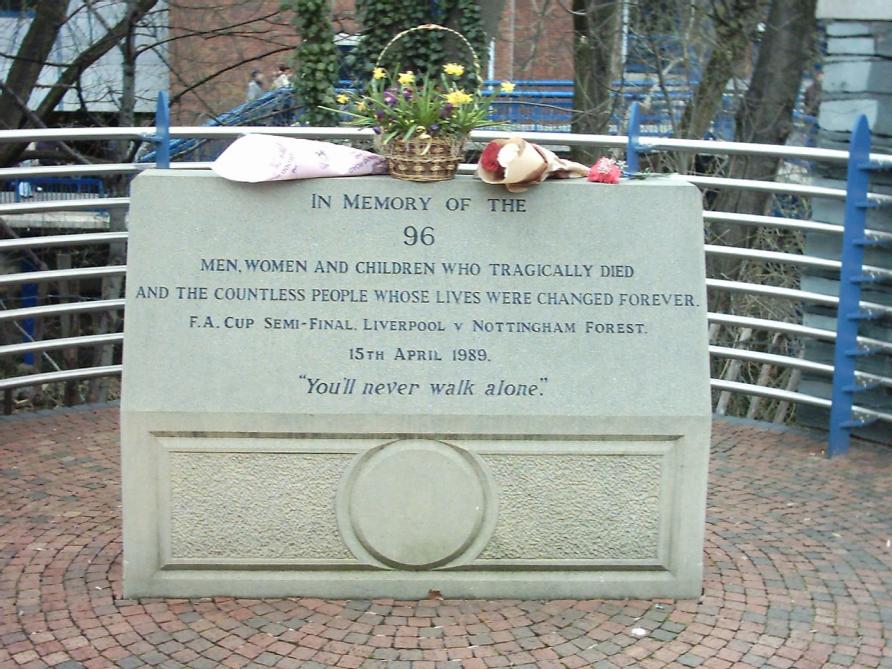 After the devastating terrorist attacks on New York's World Trade Centre on September 11, 2001, medical students from the Mount Sinai School of Medicine (MSSM) helped in the city's disaster response efforts. Student volunteers manned a crisis hotline almost without any supervision, organised fundraising, volunteered with counselling victims and families, as well as being involved in some direct clinical work.
A later study found that among students who had volunteered to help, those involved in clinical work had the fewest psychological symptoms after the disaster and a greater sense of empowerment.
In contrast volunteers who helped more indirectly – like assisting in fundraising or working on the crisis – hotline showed significantly higher rates of psychological symptoms in the weeks following the attack.
These findings suggest that medical schools should perhaps encourage students to participate in relief efforts where they can be directly supervised and supported in this period of high emotional stress, such as aiding in clinical tasks.
The Tōhoku earthquake and tsunami offshore of Japan in 2011 left more than 22,000 people dead or missing. Medical students from Fukushima Medical University were involved clinically in responding to the disaster, despite many of them being personally affected. In addition to clinical tasks, students aided in food distribution, clearing debris and transferring patients.
Medical students who were willing and able to respond to the disaster became a key part of the city's emergency response plan. Despite widespread radioactive contamination from the damaged nuclear power plan, as well as food and fuel shortages, more than a quarter of students aided in the relief effort.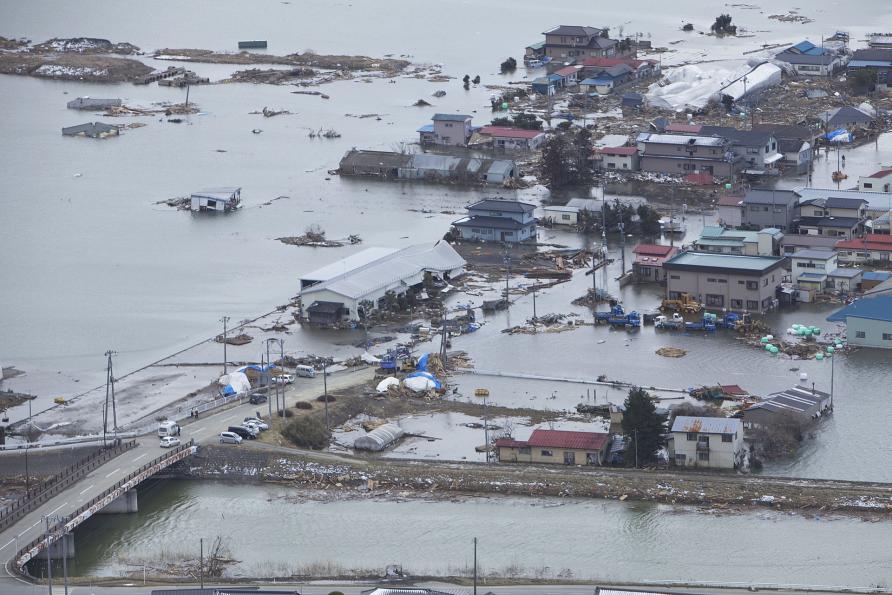 Studies, here and here, examining students' experiences after being involved in the disaster found that those students who had actively sought to become involved with relief efforts were more likely to experience Post Traumatic Growth ­– a positive psychological change after experiencing difficult life circumstances.
Volunteer students also reported a greater desire to become physicians compared to their colleagues who didn't take part in the relief effort. Importantly, volunteer students showed no increase in distressing psychological symptoms when compared to their colleagues who hadn't volunteered.
During the 2003 outbreak of Severe Acute Respiratory Syndrome (SARS) coronavirus, medical schools in Hong Kong shut down and banned patient contact after 17 medical students were diagnosed with the virus following exposure during clinical placements. After more than a month of being off the wards, medical students were only allowed to return when wearing 'astronaut-like' personal protection equipment.
Similarly, during the 2015 outbreak of Middle East Respiratory Syndrome (MERS) coronavirus in South Korea, the medical school at the epicentre of the outbreak chose to discontinue medical student clinical rotations at the hospital.
As the outbreak continued, the medical school chose to bring forward the summer break, organised remote lectures and ran problem-based learning tutorials through platforms such as Skype. Possibly as a result of these measures, none of the 125 students contracted the virus.
How then should students and medical schools respond to COVID-19?
Although large numbers of students are likely to volunteer in their country's time of need, with an already stretched system, will these students be able to be adequately trained and protected? Hospitals around the world already face shortages of widespread personal protective equipment.
Ethically, medical schools face a trade-off between an individual student's freedom to volunteer and the school's own duty of care.
In Australia, it appears we are placing a greater weight on autonomy, with individual medical schools having plans to include medical students in clinical roles to assist in our response to the COVID-19 pandemic, in stark contrast to how some countries responded to the SARS and MERS outbreaks.
Although these roles are voluntary and will have no impact on student's course progression, from past disasters we know that medical students will often feel a strong sense of duty to help when needed.
Ultimately the final decision should rest with the students themselves. Medical school education is based around clinical experiences, with students being exposed to a level of risk every time they interact with patients.
This is an inherent component of our chosen profession and through respecting students autonomy, hospitals will be rewarded with a dedicated group of individuals who will not only provide much needed assistance, but gain invaluable experience that will stay with them for the duration of their careers.
Explore courses in health at the University of Melbourne.
Learn more