Ambassadors for Future Students @ MDHS
Ambassadors for Futures Students @ MDHS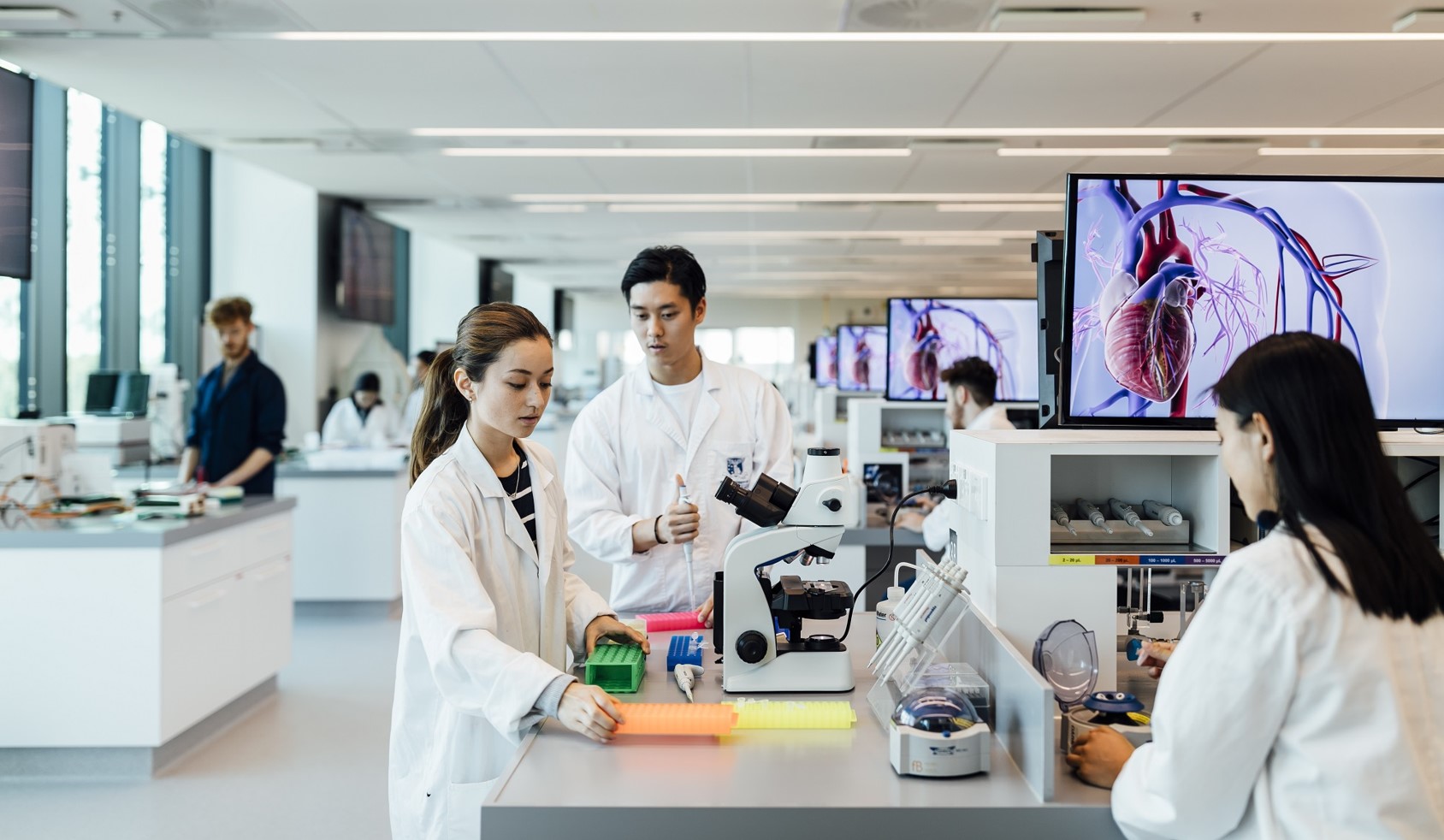 AFS@MDHS 2023 applications are now closed. Stay tuned for news about 2024...
The Faculty of MDHS is looking for friendly and passionate students to join our new student ambassador program commencing in April 2023.
Ambassadors for Future Students @ MDHS (AFS@MDHS) offers a volunteer-based opportunity for current students to share valuable insights into what it's like to be a student at the Faculty. In this way, we can support future students with deciding whether MDHS is right for them.
AFS@MDHS Ambassadors may participate in various Future Students events and activities to help promote the Faculty of MDHS' courses, such as:
Open Day;
Information sessions and webinars;
Interviews;
Social media posts; and
Photoshoots.
Why become an AFS@MDHS Ambassador?

Become the face and student voice of the Faculty of MDHS;
Support future students by sharing your experience of studying at MDHS;
Expand your professional and social network with students and staff across MDHS, including senior academics such as the Dean, Deputy Dean and Heads of School;
Strengthen your leadership and professional written and oral communication skills;
Participate in exclusive opportunities for AFS@MDHS Ambassadors;
Gain a digital credential provided by Melbourne Plus (see: AFS@MDHS' catalogue listing), the University's flagship co-curricular recognition program (replacing the Leaders in Communities Award (LiCA));
AFS@MDHS involvement acknowledgement on your official academic transcript; and
Enjoy free University of Melbourne (and MDHS-specific) merchandise and apparel.

What can I expect to do as an AFS@MDHS Ambassador?

AFS@MDHS Ambassadors will commit to supporting a minimum of 12 hours voluntary service throughout April to December for the Faculty's recruitment events and activities.

This will include participation in:

Creation of a public AFS@MDHS Ambassador profile, including photograph;
AFS@MDHS onboarding;
Open Day, including training;
An information session/webinar;
Production of content showcasing student experience; and
A networking event.

Please note, some evening and/or weekend attendance may be required.

Who can apply for AFS@MDHS?

Are you passionate about your discipline of study and sharing what it's like to thrive at uni?

Do you have a good understanding of what it's like to study at the Faculty of Medicine, Dentistry and Health Sciences (MDHS) and to be involved in the broader University community?

We encourage applications from students who will be studying one of the following courses at MDHS throughout 2023 (i.e. students who will be be enrolled for the current academic year):

Bachelor of Biomedicine;
Bachelor of Oral Health;
Graduate Diploma in Psychology;
Doctor of Dental Surgery;
Doctor of Medicine;
Doctor of Optometry;
Doctor of Physiotherapy;
Master of Biomedical Science;
Master of Biostatistics / Master of Biostatistics (Enhanced);
Master of Clinical Audiology;
Master of Nursing Science;
Master of Psychology (Clinical Psychology);
Master of Public Health;
Master of Social Work; or
Master of Speech Pathology.

Note: Applicants who have already studied at MDHS for a semester at the time of application will be viewed favourably.

When is the application window?

AFS@MDHS is now closed for 2023 applications.

Applications open: Wednesday 8 March 2023

Timely applications close: Wednesday 22 March 2023

Late applications close: Monday 27 March 2023 (extended to Monday 3 April 2023)

What is the application process?

Complete the AFS@MDHS application form and submit your short introduction video.

Timely applications close: Wednesday 22 March 2023
Late applications close: Monday 3 April 2023

Application outcomes will be issued by the end of March 2023 for timely applications or as soon as possible for late applications.
Be ready to attend in-person onboarding on Wednesday 5 April 2023, 4.00-5.30pm.

Note: Please do not submit more than one application. You will receive a receipt of your responses after you submit; this confirms that your application has been received.

If you have any enquiries about the application process, please get in touch.

Frequently asked questions

Q1. Who runs AFS@MDHS?

A1. Recruitment staff from Future Students (Medicine, Dentistry and Health Sciences) coordinate AFS@MDHS.

Q2. How can I contact the AFS@MDHS Coordinator?

A2. Enquiries about AFS@MDHS can be submitted here.

Q3. I am going to graduate in the middle of the year in 2023. Can I still apply?

A3. Unfortunately, no. We are only seeking applicants who will be students for the full academic year.

Q4. Will I get a certificate of participation too?

A4. Yes, a certificate of participation will be issued at the end of the year.

Q5. Will my involvement in AFS@MDHS go on my official transcript?

A5. Yes.