The Annual David Marsden Memorial Movement Disorders Symposium
Symposium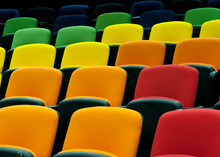 Auditorium
Western Centre for Health and Education (WCHRE)
176 Furlong Street
Map
This is an annual event in honor of esteemed neurologist David Marsden aimed at enhancing education in the movement disorders sphere.
This year we are celebrating the 200 year anniversary of Parkinson's research with symposium from leading movement disorders experts from Australia and overseas, covering the evolution and modern day understanding, diagnosis and management of the disease.
Presenters
Dr Niro Vijiaratnam

Western Health

Dr Niro Vijiaratnam graduated in medicine from the University of Melbourne in 2009. He is currently completing his neurology training at Western Health in Melbourne. He previously trained was at the Monash Medical Centre and has undertaken a Movement Disorders Fellowship at the Alfred Hospital in Melbourne. His previous research interest was in the concept of neural plasticity in Huntington's disease at the Florey Neurosciences Institute and is currently involved in a number of studies in Parkinson's disease, orthostatic tremor and progressive supranuclear palsy at the Alfred Hospital.

Associate Professor Tissa Wijeratne

Professor of Neurology (visiting) and Clinical Associate Professor in Medicine
University of Melbourne

Professor Tissa Wijeratne is a senior Neurologist and the Director, Department of Neurology and the Stroke Service, Neuroscience Research Unit, Movement Disorders Program and Headache Program at Western Hospital, Melbourne. Tissa is a Professor in Neurology (Visiting) and clinical Associate Professor in Medicine, Director, Academic Medicine and International Affairs, Academic Department of Medicine, University of Melbourne–Western Health. He is the current Director/Chair, Department of Neurology, Western Health. Professor Tissa Wijeratne is the first ever permanent visiting Professor of Neurology to be appointed to a Sri Lankan University. He was appointed as a Visiting Professor of Neurology at Rajarata University, Sri Lanka as well as at the Faculty of Medicine, University of Peradeniya to promote neurology education in Sri Lanka.