Life Before Death – How we Live at the End of our Lives
Seminar/Forum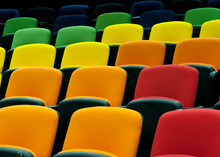 Lecture Theatres
7th Floor, Victorian Comprehensive Cancer Centre (VCCC) Building
305 Grattan Street
Map
More information
T: 8344 9800
Explore the possibilities of not if, or when, but how we die at this special dean's lecture series seminar. Our panel of speakers will discuss how the process of dying can be humanised within the current medical model reflecting on their personal and professional experiences.
Held in collaboration with the Peter MacCallum Cancer Centre and the Victorian Comprehensive Cancer Centre.
Presenters
Ms Maxine Morand,

Chair of the Peter MacCallum Cancer Centre Board of Directors, Professorial Fellow at Monash University, Board Director at Inner East Health

Professor Brian Le,

Palliative Care Physician

Professor Kelsey Hegarty,

General Practitioner and Royal Women's Hospital Chair in Family Violence Prevention

Mr Julian Gardner,

Chair, Voluntary Assisted Dying Implementation Taskforce

Professor Steve Ellen,

Professor of Psychiatry at the University of Melbourne, Director of the Psychosocial Oncology program and Cancer Experiences Research

Professor Jenny Philip,

Victorian Comprehensive Cancer Chair of Palliative Medicine

BJ Miller

Palliative Care Physician
UCSF Helen Diller Family Comprehensive Cancer Center

BJ Miller is a Palliative Care Physician at the UCSF Helen Diller Family Comprehensive Cancer Center. Informed by his own experiences as a patient after a life changing event, BJ powerfully advocates the roles of our senses, community and presence in designing a better ending. BJ connects art, spirituality and medicine with a goal to make empathy driven endoflife care available to all, and is actively engaged in cultivating a larger dialogue about this universal experience.