Associate Professor Kurt Gray
Director, Centre for the Science of Moral Understanding
Director, Deepest Beliefs Lab
Department of Psychology and Neuroscience, University of North Carolina at Chapel Hill
Website Centre for the Science of Moral Understanding Deepest Beliefs Lab
>>> View and/or download conference session
A social psychologist and an award-winning researcher and teacher, Kurt Gray uses interdisciplinary methods to study our deepest held beliefs and how to bridge moral divides.
Author's key paper
Questionable research practices in ecology and evolution.
Fraser H, Parker T, Nakagawa S, Barnett A, Fidler F. PloS one. 2018 Jul 16;13(7):e0200303.
Professor Fiona Fidler
School of Biosciences & School of Historical and Philosophical Studies
University of Melbourne
Fiona is interested in how scientists and other experts reason, make and justify decisions and change their minds. She works on a wide range of metresearch projects across ecology, conservation science, psychology and other fields. She has a degree in Psychology, with a second major in Sociology, and a PhD in History and Philosophy of Science. After a decade working in environmental decision research centres, Fiona is now a Professor at the University of Melbourne. Fiona is a current Australian Research Council Future Fellow. She is co-lead (with Professor Simine Vazire) of MetaMelb, a metaresearch group at the University of Melbourne, and she is lead PI of the DARPA funded repliCATS project, Collaborative Assessments for Trustworthy Science.
Author's key paper
The unifying moral dyad: Liberals and conservatives share the same harm-based moral template.
Schein, C., & Gray, K. (2015). Personality and Social Psychology Bulletin, 41(8), 1147–1163. https://doi.org/10.1177/0146167215591501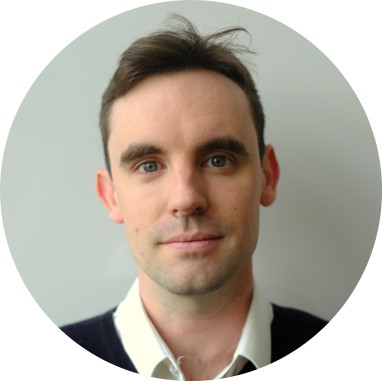 Daniel Bennett, PhD
Princeton Neuroscience Institute, Princeton University
Department of Psychiatry, Monash University
I'm a cognitive and affective scientist. I study mood, learning, and decision making, with a particular interest in how these processes go awry in psychiatric conditions like major depression and bipolar disorder.
I'm currently a Research Fellow in the Department of Psychiatry at Monash University and a Postdoctoral Research Fellow in the Princeton Neuroscience Institute at Princeton University. In my postdoctoral work, I worked with Yael Niv on computational modelling of mood and mood disorders using reinforcement learning models. I'm supported in this work by a CJ Martin Fellowship from the National Health and Medical Research Council and a Keith Murdoch Fellowship from the American-Australian Association.
In 2017 I received a PhD in Psychology from The University of Melbourne. In my PhD I used neuroimaging and computational modelling to study human decision making under uncertainty, supervised by Stefan Bode, Carsten Murawski, and Rob Hester. My PhD work focused on the cognitive and neural processes that underlie information-seeking behaviours.
Author's key paper
A model of mood as integrated advantage.
Bennett, D., Davidson, G., & Niv, Y. (under review). Manuscript under review, preprint available at PsyArXiv, https://psyarxiv.com/dzsme/